Kevin Conroywho spent many years working as the voice of Batman in television, movies, and video games, has died at the age of 66. Warner Bros. confirmed his death this morning.
Conroy gave his voice to Bruce Wayne and Batman in 1992's Batman: The Movie Series. He continues to talk Gotham's upcoming hero in 15 movies, 400 TV episodes, and video games.
"Kevin was more than just an actor I had the pleasure of creating and directing – he was a close friend of mine for 30+ years whose kindness and generous spirit knew no bounds," director and interviewer Andrea Romano says. The Hollywood Reporter. "Kevin's warm heart, deep laugh and genuine love of life will stay with me forever."
"Kevin was perfect," says Mark Hamill, who voiced The Joker in the hit series. among other works. He was one of my favorite people in the world, and I loved him like a brother. He truly cared about the people around him—his character showed in everything he did. Every time I saw him or talked to him, my heart was lifted."
Diane Pershing, who voiced Poison Ivy in Batman: The Animated Series, announced Conroy's death on his Facebook page.
G/O Media can get jobs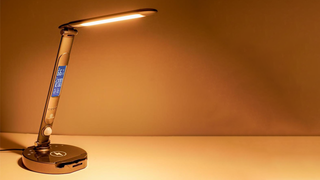 Build your weapons.
Lumicharge 6-in-1 is a universal mobile phone, compatible with Micro-USB and USB-C mobile phones.
"Very sad news: our beloved voice of Batman, Kevin Conroy, passed away yesterday," he said. he is writing. "He's been sick for a while, but he lost a lot of time, which made all his fans happy. He will be greatly missed not only by the players but by his fan base around the world… RIP, friend."
Born in 1955, Conroy grew up in Westport, Connecticut. He went to learn how to play Juilliard, bumping elbows with friends like Christopher Reeves and Robin Williams. His work can take him from the stage to TV shows and soap operas before taking on the life-changing role of Wayne/Batman on Bruce Timm's animated series.
"I remember Mark and I were at the WB studio to do some ADR work and we had to watch the footage," Conroy. he recalled in 2017.
"We hear the opening theme with strings and green colors. It was very impressive. And I looked at Mark and said, 'Did you know this is what we do?' He said, 'No, I have been found!' We all felt that we were part of something very special."